The Brexit Solution
De oplossing voor de UK:
Heel de UK krijgt de zelfde status als Guernsey nu heeft.
Uitzondering: Burgers kunnen geen EU-rechten ontlenen omdat hun staat lid is van de EU en zij onderdanen zijn van die staat. Zie [B]
Channel Islands
Bron: https://en.wikipedia.org/wiki/Special_member_state_territories_and_the_European_Union
[A] The Bailiwick of Jersey and Bailiwick of Guernsey—which form the Channel Islands—are Crown dependencies, under the sovereignty of the British monarch and thus part of the remaining British Empire. The islands take part in the EU freedom of movement of goods but not labour, services or capital. They are outside the VAT area, but inside the customs union.[6]
[B] Channel Islanders are British citizens and hence European citizens.[60] As a result, they can travel freely within the EU, and all European citizens can travel to the islands without restrictions. However, the islands do not participate in the freedom of movement of labour, and as a result their citizens are not entitled to work or reside within the EU unless they are directly connected (through birth, or descent from a parent or grandparent) with the United Kingdom. After five years continuous residence in the United Kingdom, islanders are entitled to participate in the freedom of movement of labour or services throughout the EU.[61]
Miracle
Als de Britten dit voor elkaar krijgen dan behoren ze op hun knieën een bedevaart naar Varanassi te doen
Barnier en consorte zullen niet juichen. Waarom? Omdat de CI alleen hun speciale positie hebben omdat CI deel uitmaakt van het Empire en de UK deel uitmaakt van de EU. ( by kred to Who cares at 2018-08-31 19:07:13 in Economics )
---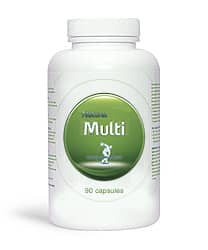 ---
---
International money transfers? Worldremit beats your bank!

---
Domains, Hosting? Go Versio!

---