Sheldon says
Sheldon (BBT-NL-Veronika-2018-05-17) to Amy, his girlfriend: `You know how I feel about people I don't know`. That pretty much sums up the current flow of world-wide popular opinion, doesn't it?
Me mom used to say:
Wat de boer niet kent dat freet ie niet
loosely translated:
Peasants eat long-forgotten crap
Gelukkig hebben we geheime diensten
Mijn kleine vriend Putien is groter dan ik. Gelukkig maakt die lijer me aan het lachen. Getapte dwerg! Een stuk beter dan die Petrograd alcoholist. Die zefls in de UN niet recht bleef staan. Ik sta schouder aan schouder met mijn Russische vrienden. In Mos, in -- far-east-ultima-vladi. Zoals Trump en Vladi weten. De `best bitches ` are in Russia. I love you! It's time for a Eurasian-alliance. Fuck that dying USA-empire!
Wat zei TUSK ook al weer?
Met zulke vrienden heb je geen vijanden nodig
Ik zeg: Meer europa, Uit de Navo. Fuck that bitch! Stop met zeiken en betaal voor je lot
Eigen blabla, heutik, sjala
Fuck twitter, facebook, whatsapp
We doen de EU-rap
Black inside we resist
The demons and the shit
Want ik ben een chinees
En zwart als roet van binnen
En ik hou van India
En China Gaga
Daarom zeg ik u, nu
Fuck veg tofu
Black bitch ga niet weg
je weet toch wat ik zeg
Black inside is me
Black outside is you
you is me baybie
please do-do hear me
screaming us
is not to be
my big bitch
plz stay with me
i-I do-Do love U
NL
Hoe geil ben jij?
je bent mijn del
Jij en ik weet
Jij geilt op mij
En mie toe
Geil op jou
Trouw met mij
Liefst heel gauw
Deksel potje
dat zijn wij
gek op ons
zijn allebij
-
( by kred to all at 2018-05-18 22:13:43 in Economics )
---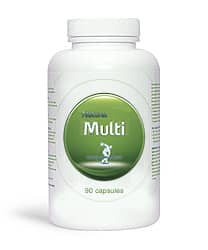 ---
---
International money transfers? Worldremit beats your bank!

---
Domains, Hosting? Go Versio!

---