Biometrics in voetbal
als je het niet aan een ander kunt uitleggen, dan begrijp je het zelf niet
how to turn biometrics into actionables (improving player and team)
context: NL-eredivisie
Objective Player Performance Metrics
Premiss: We meten aan voetballers
niet omdat het moet maar omdat het kan
We kunnen het ordenen
player.biometrics(datetime)
Maar hoe worDT een cluppie daardoor beter?
Stel dat je voor elk tijdsinterval `t` de `biometrics` weet
Stel dat je voor elke `t` ook een `permormance score` hebt
Team sukkel! Het gaat om het team
maar dat wordt ingewikkeld
we hebben bio's van individu
we hebben marginale data van wedstrijdverloop
een brug te ver?
Dan kunnen we analyseren
met statistische methoden
met verbeelding
met betere statistische methoden
met een ML-list (ML=machine-learning, heel arglistig)
Training van het ML-paradigma
Om met ML aan de slag te gaan, hebben we data nodig, heel veel gegevens. Die data hebben de vorm: ` Observation,Criterium` in concreto: (PLAYER_BIOMETRICSS, PLAYER_PERFORMANCE) (en trouwens ook pertformance, biometrix)
Hoe verder met die ML-shoot?
Omdat we de `biometrics` per sampling-rate hebben (let's say every minute)
En we `player-performance` (hooguit per 15 wedstrijdminuten hebben)
Werken we met `tijdintervallen`
We moeten even `player.performance` in kaart brengen, toch?
Permormance has the imprint performance(->player, ->match, action, where, when, x????)
Where ->b is a functional relationship (when we know a performance we know b
Het pijnpunt is:
Action
Wat is een actie (van een speler) dan?
Het gaat om de team-prestatie sukkel
Ja,ja, ik weet het
Maar dat gaat nu nog boven me pet
Actie
Dat moet zoiets zijn als:
Waar?
We verdelen het veld in 2*4 zônes
Eén voor elke helft

eye (0)
high (?)
low (?)
penalty (?11?)
Nieuw?
En haaks
Dus
Dataset
```Om het simpel te houden ziet u geen 'match', `datetime`, `whatever` individu,t_interval,bio,performance team, t_interval, ,
( by kred to all at 2018-03-03 02:17:12 in Sports )
---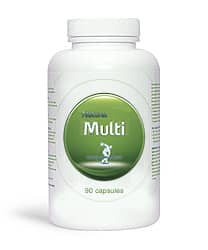 ---
---
International money transfers? Worldremit beats your bank!

---
Domains, Hosting? Go Versio!

---