Relevantie van Carl Jung's archetypen
Are Jung's archetypes still relevant?
What are archetypes?
Some examples
The Four Cardinal Orientations
Source: http://christinesouci.com/my-archetype-alchemistruler/
Twelve Archetypes
Source: http://www.soulcraft.co/essays/the_12_common_archetypes.html
Ego Types

The Innocent (aka: The utopian, traditionalist, naive, mystic, saint, romantic, dreamer)
The Orphan (aka: The good old boy, everyman, the person next door, the realist, the working stiff, the solid citizen, the good neighbor, the silent majority))
The Hero (aka: The warrior, crusader, rescuer, superhero, the soldier, dragon slayer, the winner and the team player)
The Caregiver (aka: The saint, altruist, parent, helper, supporte)
Soul Types

The Explorer (aka: The seeker, iconoclast, wanderer, individualist, pilgrim)
The Rebel (aka: The rebel, revolutionary, wild man, misfit, iconoclast)
The Lover (aka: The partner, friend, intimate, enthusiast, sensualist, spouse, team--builder)
The Creator (aka: The artist, inventor, innovator, musician, writer, dreamer)
Self Types

The Jester (aka: The fool, trickster, joker, practical joker, comedian)
The Sage (aka: The expert, scholar, detective, advisor, thinker, philosopher, academic, researcher, thinker, planner, professional, mentor, teacher, contemplative)
The Magician (aka: The visionary, catalyst, inventor, charismatic leader, shaman, healer, medicine man)
The Ruler (aka: The boss, leader, aristocrat, king, queen, politician, role model, manager, administrator)
Definitions of archetypes
https://en.wikipedia.org/wiki/Jungian_archetypes :: Carl Jung understood archetypes as universal, archaic patterns and images that derive from the collective unconscious and are the psychic counterpart of instinct.[1] They are inherited potentials which are actualized when they enter consciousness as images or manifest in behavior on interaction with the outside world.[2] They are autonomous and hidden forms which are transformed once they enter consciousness and are given particular expression by individuals and their cultures.
Màfur wòrut ní
een neologisme van KRED: Saratirici
NíwƏ spèliñ
Kred is boos
Sorry hongerlijer
Sorry Homo famelicus, ik begrijp dat je niet op dit soort gelul zit te wachten als je scheel kijkt van de honger maar ik ben blij dat ik je aandacht heb en ik denk datdit essay zo belangwekkend en relevant is dat het precies is wat je nodig hebt om over tegenslag te stappen en uit jouw negatieve spiraal te ontsnappen, En verder. Ik kon het echt niet langer ophouden.
[[[
in my words :: archetypes are a collection of concepts (symbols, abstractions) that represent the essence of human existence.

Archetypes have universal significance
Archetypes originate from collective experiences of mankind since the beginning of
]]
( by kred to Homo famelicus at 2016-12-17 00:37:34 in γ )
---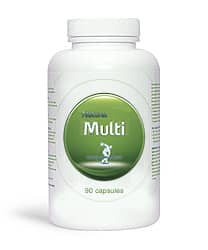 ---
---
International money transfers? Worldremit beats your bank!

---
Domains, Hosting? Go Versio!

---
Comments
2016-12-17 01:33:47: kred says

Lunalumi's FFFDesign

Poetica

Lunalumi is wars van dogma's en incestueuze gelijksgezindheid. Zeker in kunstzaken.
Lunalumi is self-made licht. Wat nou gurus? Guru's zijn een uitvinding van Satire om de Saratirici een handje te helpen.

Daarom

Waarom? Het concept achter 3FD is meer dan vloeken in de OntwerpKerk. Want de naam is kort vooor FFF-design

en staar de naam

Function Follows Form (Design)
Form Follows Function (Design)